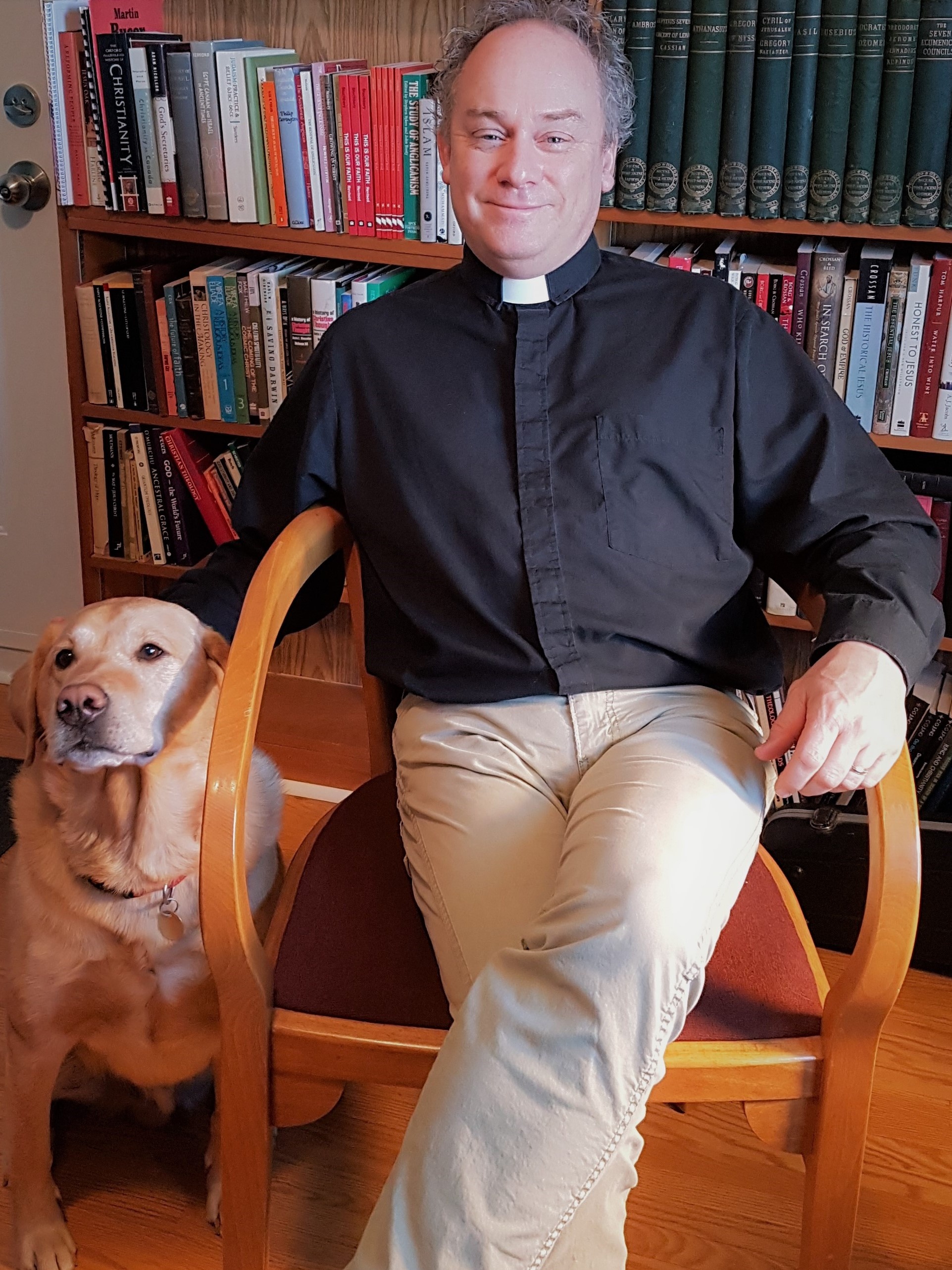 Reverend Mike Stuchbery
Incumbent
Office: 416-244-0088
Father Mike has had many homes over the years: in London (UK) and Harlow (UK), Montreal, PEI, Winnipeg and for the last 21 years in BC. He is married to Tracy and has three grown-up children Ben (and daughter-in-law Erica), Jonathan and Emily.

He has been employed by the Church since the late 1980's in various capacities: verger, youth minister, intern and priest. He also spent a few years working in the music business in Montreal in artist management and song publishing.
He earned a BA at McGill University in English/Cultural Studies and an MDiv at Vancouver School of Theology. In addition, he completed a three-year program in Spiritual Direction through the Diocese of Kootenay and was the first priest in Canada to be licensed to a Diocese as a spiritual director. Mike was ordained priest in the Diocese of Westminster (Vancouver) in the year 2000 and has served congregations in Richmond, Squamish and Penticton, BC. As a Canon in the Diocese of Kootenay, Mike was a Regional Dean, Chair of the Archbishop's Examining Chaplains, member of the Archbishop's Committee on Ministry, and member of both Diocesan and rovincial Councils.
Moving to Toronto to serve at St. Philip's has been an exciting adventure for Mike. He brings his passion for liturgy, music, spirituality, education and congregational development as well as his love for journeying alongside people in their lives in Christ.

Rachel Persaud
Children and Youth Leader
Phone: 647-549-7464
Email: rachelapersaud@gmail.com
Rachel has been working with children and youth for the past 15 years teaching choir, singing lessons, and as a Certified Waldorf educator. With a background in meditation and life coaching, Rachel is now pursuing her Master of Divinity at the Tyndale Seminary.


Wardens
Rector's Warden Gary Hynes
Phone: 416-999-6230
People's Warden Michele Parkin
Phone: 647-344-2951


Support Team
Cemetery Manager Dirk Albishausen
Phone: 416-244-5548
Email : cemetery@stphilips.net
Church Administrator Nigel Weaver
Phone: 416-247-5181
Email : admin@stphilips.net
Treasurer Greg Nicholson
Phone: 416-247-5181
Sexton Jonathan Durdle
Phone: 416-247-5181